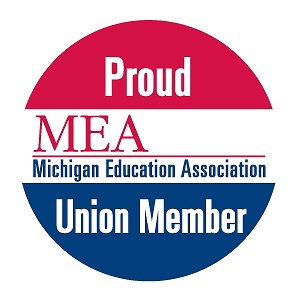 We are the Lansing Community College Chapter of the Michigan Association for Higher Education (LCC-MAHE).  We are the largest local bargaining unit at LCC, affiliated with the Michigan Education Association and the National Education Association. We are dedicated educators and committed to our students and our college.
LCC-MAHE represents over 1200 faculty and educational professionals by negotiating fair wages, benefits and working conditions for our members – and we've done this proudly for over 50 years!  In addition, we advocate for members when disputes arise between faculty and the administration.  We are here for you!
MAHE members are keenly aware of the central role they play in the lives of our students and the central role LCC has in the cultural and economic health of this community. We are committed to making LCC a better place to teach and to learn.

Upcoming Events:
MAHE Senate

Meetings


Thursday, February 21, 2019    4-5 p.m.    UC157
Thursday, March 21, 2019   4-5 p.m.    UC157
Thursday, April 25, 2019  4-5 p.m.  UC157
All members are welcome and encouraged to attend the MAHE Senate meetings.
Eva's Visits to West Campus
Monday, February 25, 2019   4:30-6:00 p.m.  West Campus Room U234
Monday, March 25, 2019        4:30-6:00 p.m.   West Campus Room TBD
Stop by and say hello, bring your concerns and questions, or just visit in a private, quiet location!
MAHE Contract Forums

Monday, March 18, 2019           11:30-1:00 p.m.         Main Campus, University Center Room U255
Tuesday, March 19, 2019           4:30-6:00 p.m.          Main Campus, University Center Room U255
Wednesday, March 20, 2019    4:30-6:00 p.m.         West Campus Room U235


Thursday, March 21, 2019         11:30-1:00 p.m.         West Campus Room U235
As we begin to prepare for bargaining a new contract, these FORUMS are designed to allow you to address those parts of the current contract you feel need changed, enhanced, clarified, or just left alone!   Start reviewing portions of the contract that have affected you, good or bad, and bring your suggestions!  This is YOUR time to assist in developing the next contract that will control YOUR hours, wages and working conditions!  WE VALUE YOUR OPINION!
PLEASE do not come to these forums with private, individual issues that need the specific attention of our MAHE representatives.  We encourage you to contact the MAHE office to schedule a private appointment for that purpose, to protect your privacy and ensure you get the personal and individual attention to meet your needs.
LCC-MAHE at the Lugnuts!    
Monday, May 13, 2019     7:05 p.m.
Join us for a great game against the West Michigan White Caps!  Tickets are $11.00 each and we will throw in a $5 food card with each ticket (which will go far at this game – its

Dollar Monday

).