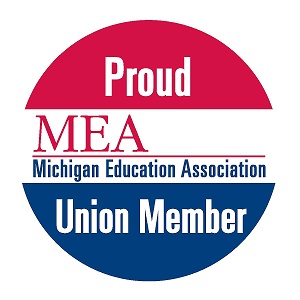 We are the Lansing Community College Chapter of the Michigan Association for Higher Education (LCC-MAHE).  We are the largest local bargaining unit at LCC, affiliated with the Michigan Education Association and the National Education Association. We are dedicated educators and committed to our students and our college.
LCC-MAHE represents over 1200 faculty and educational professionals by negotiating fair wages, benefits and working conditions for our members – and we've done this proudly for over 55 years!  In addition, we advocate for members when disputes arise between faculty and the administration.  We are here for you!
MAHE members are keenly aware of the central role they play in the lives of our students and the central role LCC has in the cultural and economic health of this community. We are committed to making LCC a better place to teach and to learn.


FUTURE SENATE MEETINGS (via Zoom)

August 25, 2023  1-3 p.m. (General Membership Meeting)
September 27, 2023  4-5 p.m. (Senate Meeting)
October 25, 2023  4-5 p.m. (Senate Meeting)
November 29, 2023  4-5 p.m. (Senate Meeting)


Check out our COMMUNICATIONS TO MEMBERS tab above for updates! Hot topics include recorded meeting links!